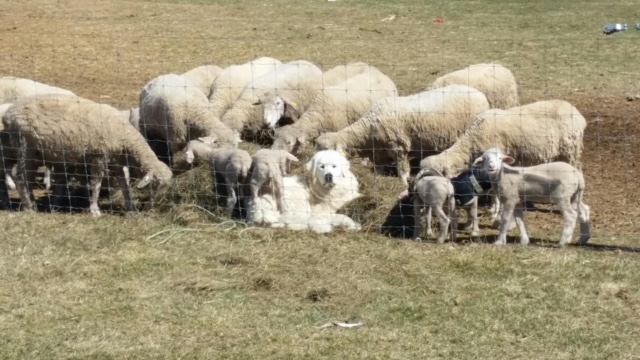 Livestock Guardian Dogs have a crucial role on our farm. They live with our sheep and protect them from wildlife. Designed to live outdoors these dogs aren't just a dog to us, but part of our farm team.
We currently have NO puppies available. Puppies are well socialized with kids and adults as well as our livestock. They are registered AKC Great Pyrenees from working guardian lines on both mom and dad sides. If you are interested in being on our wait list for any future litters, lease email [email protected] or use our contact form.
These photos are from our last litter.